Warm & Fuzzy: 1. a happy heart, 2. a good feeling, 3. kindness, 4. soft & cozy, 5. love, 6. animals sleeping on your bed.
Remember the name of the band "Three Dog Night?" Ever wonder where they got that name? From what I understand, this term means the amount of dogs on your bed on a cold, cold night (i.e. it's pretty cold if you need three dogs)! For me, I regularly had three dogs on my bed in all kinds of weather (when I was single). All that has changed now.
I have no dogs at the moment; I had to place one in a home in Los Angeles in 2009 (something that broke my heart) for bad "behavior" (this is called instinct) when she killed a kitten at the farm where I was a guest (my three dogs, their three dogs, 7 kittens, and 20 horses!). My other two dogs are now permanently "visiting" my mom and they are three peas in pod.
L.A. Ginger: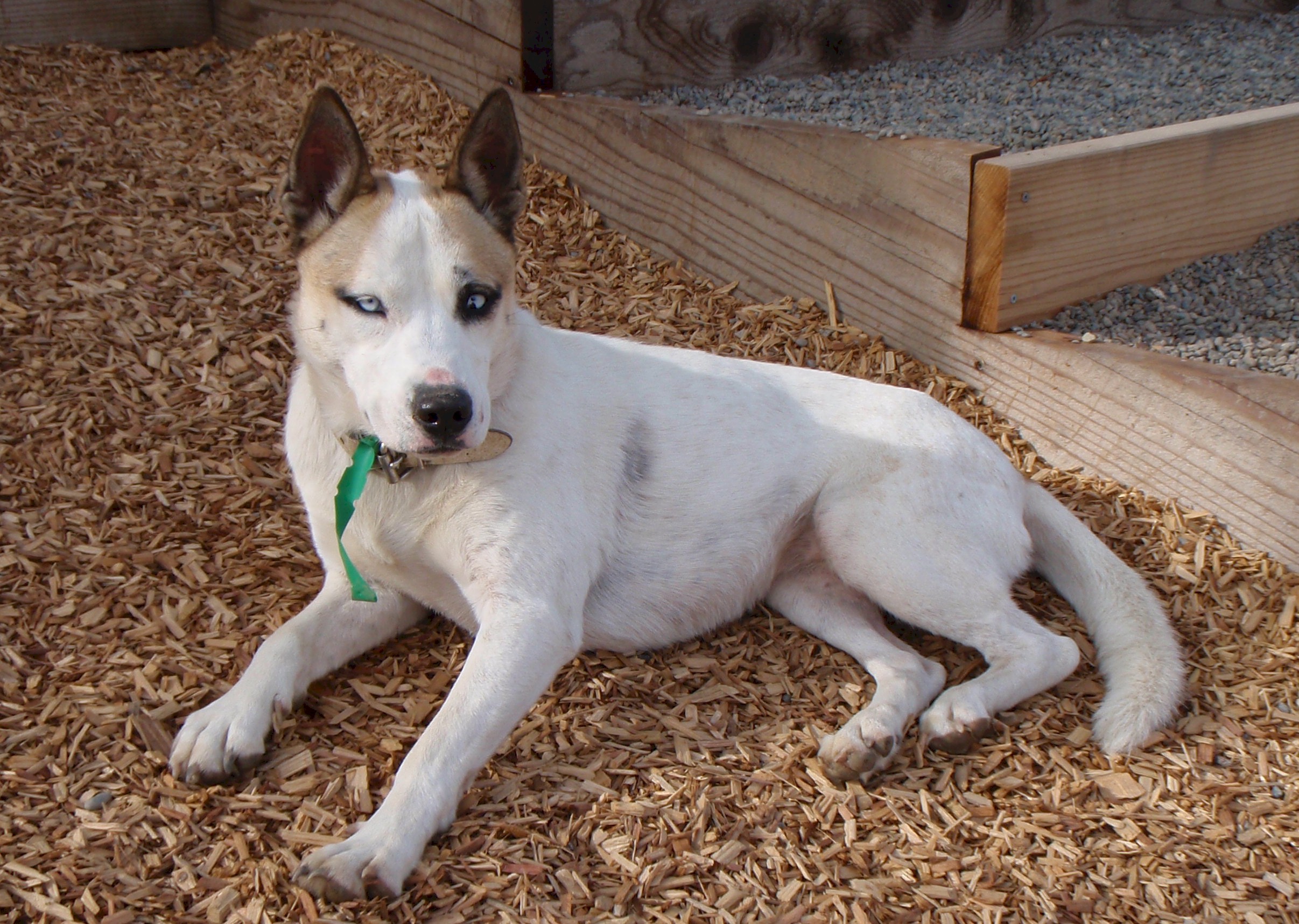 Two Peas of three, Maya & Daisy: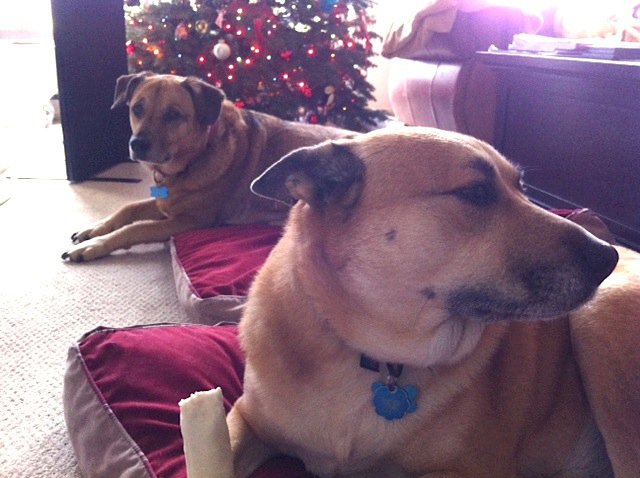 I have mixed feelings of happy and sad. Sad since I have had dogs in my life since 1999 in a big way; lost several and rescued a few more, volunteered and fostered in rescue organizations and Humane Societies. Happy because they have taught me how to live, how to have fun; they have shown me unconditional love; they have been there in the darkest of times when I was alone. They never tired of me hugging them.
Still, there is warm and fuzzy all around as they are all in good homes, and now I get to channel my energy into this passion, through different means such as returning as a volunteer, and offering my services as a "Fairy Dog Mother," trading my love and expertise of dogs, cats, and horses for dollars!
I have a wonderful partner now (the last 1.5 years) and two young boys (6 and 3 1/2) who are there for me; and I've had a crash course in parenting 101, not so different from having dogs (in the setting boundaries and being consistent department), but much more challenging!
It's hard for some folks to understand this passion I have for animals. Maybe because I didn't have my own children, I could rescue and care for a being as they could for me (believe me, it's a two way street!). Maybe it's just a path to feel warm and fuzzy in more than one way in giving and receiving love, kindness, and joy. Every time I see a dog I feel like I understand them and they understand me, and, they make me smile! Now that's powerful...warm & fuzzy!!
©Shelley Carlisle 2011